Empowerment

Networking

Business-Skills
Empowering, networking, business skills & fun in one format
Currently the coronavirus is holding us back from connecting with like-minded people in person, having a fun time, and empowering each other. It might take a couple of weeks but one day it will be over. We,  Mind the Gap e.V. & Tino Engel, like all of you, are looking forward to it. You know what? Although we don't know about the exact date and location at this point we know that we will be prepared by bringing you a unique event series.
Women, it's time to empower yourself, expand your network, and boost your business skill in the most fun way we can imagine. Please take your seat at the poker table. You're wondering "Why poker?". Easy to answer.  Business and poker are similar in many ways. In both games, you must play bold, decisive, fearless if you want to win. In addition, the human brain is designed to learn in a playful, concrete, and practical way rather than digesting dry theories.
There is no poker experience needed as you will play the game under professional guidance by a former poker pro and business trainer. We use poker as a fun (yes, fun!) way to analyze, practice and improve business skills, make new friends, and empower ourselves. Therefore, this is NOT a gambling event involving money but a combination of edutainment, networking, and empowerment.
Here are some poker lessons valid for business and life:
Understanding your "game"

Reading & understanding people

Dealing with emotions

Playing your "cards" bold and fearless

Negotiating more effectively

Charging your price confidently
This unique event series focuses on bringing together like-minded women from all areas of business in the most easy-going and fun way we can imagine. While shaking of the dust of the coronavirus, you will have plenty of opportunities to play the worlds most famous strategy game in safe atmosphere, make new friends, and improve your way of playing the game called business. You might even win a prize.
Information concerning hosts, fees, location etc.
Your hosts: Tino Engel is a former professional poker player with an academic background in sociology and psychology. An experienced business trainer, he uses the power of poker to help corporate teams and individuals to enhance decision-making, teamwork, communication, and developing mental strength and clarity (mindset). More info here.
This event is co-hosted by Mind the Gap e.V., a nonprofit working to close the gender wealth gap and help women their financial goals through fun, educational events."
Date: to be decided
Time: 6 to 9 pm (doors open at 5:30 pm)
Entry fee: €20 including a price for the first three seats, some snacks, ticket to participate in learning & playing poker, and networking. Soft and alcoholic drinks are available at a reasonable price from the bar. This fee is just covering the costs for this event.
Location: to be decided
Important Note: Photos and videos will be taken during this event. By attending this event you agree to a possible publication for promotional reasons only.
Please help us to promote this event by sharing it. Thanks!
What others say
It was a dark and foreign environment for a good girl like me. Walking into the poker lounge, leaving the sun behind, I entered the world of bets, bluffs and better decisions. Tino, our trainer, guided us through the world of decisions, their odds and their consequences, in a secret poker location in the heart of Berlin. I was amazed at how much I learnt about myself and my own decision-making process. And boy was it fun!!
For me, the thrill of the poker table is all about the unpredictability, and finding ways to work with what's happening as things unfold. I also love the way you so quickly get to know people at the table, and make connections you wouldn't make if it weren't for the game.
Participated in Tino's Poker and Decision Making Seminar. I went, because I have made quite a few mistakes in my life on investment decisions, particularly follow-ups… I learned indeed. …it was an excellent experience! Recommended!
In addition to the keen strategic mind of a great poker player, Tino has great interpersonal skills and is a natural talent as a trainer. I was impressed at his ability to make the training relatable and transferable to many different industries and business models. The training was not only informative, it was much more fun than I'd expected!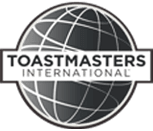 Please sign in via email
…and we´ll inform you once we have a date and location in Berlin.